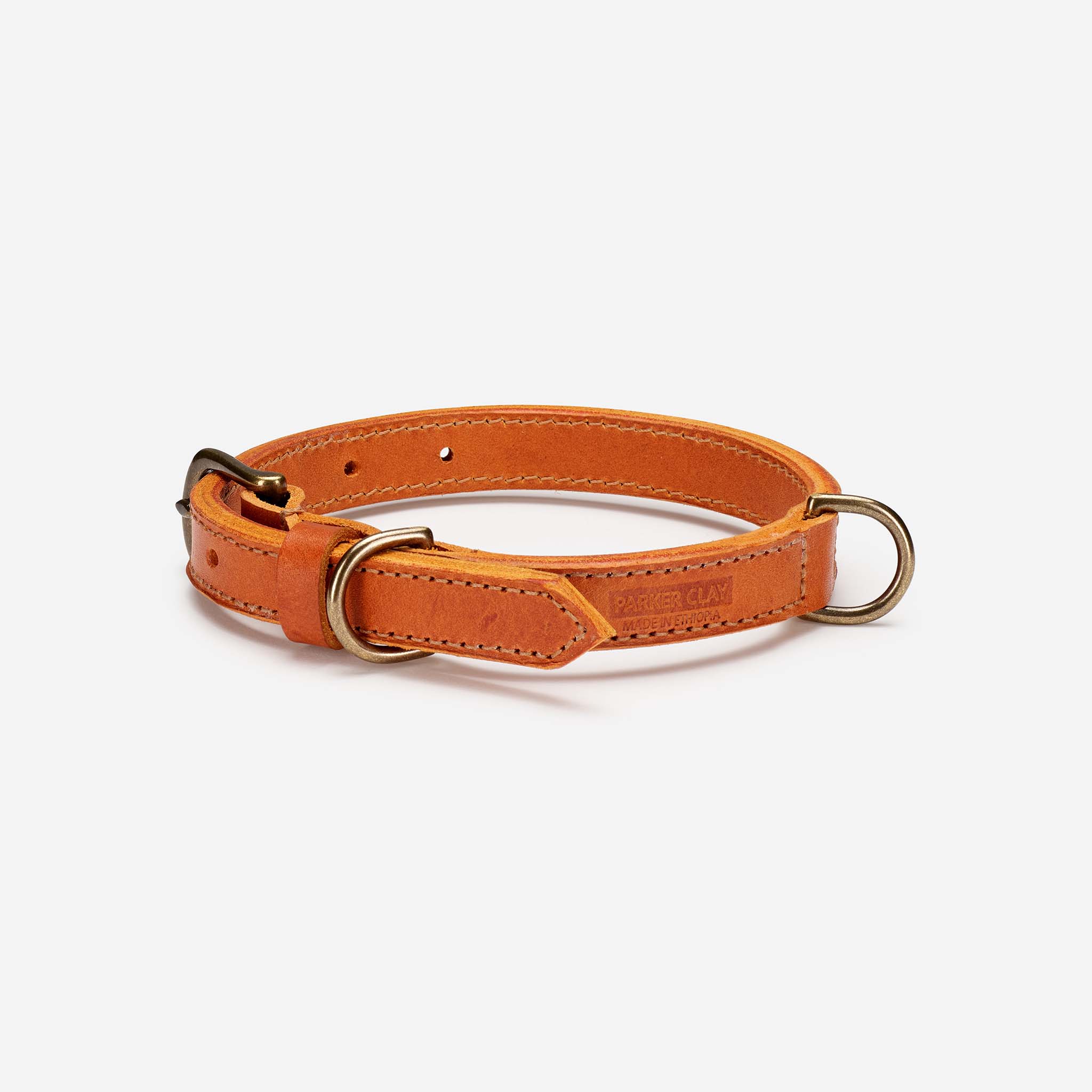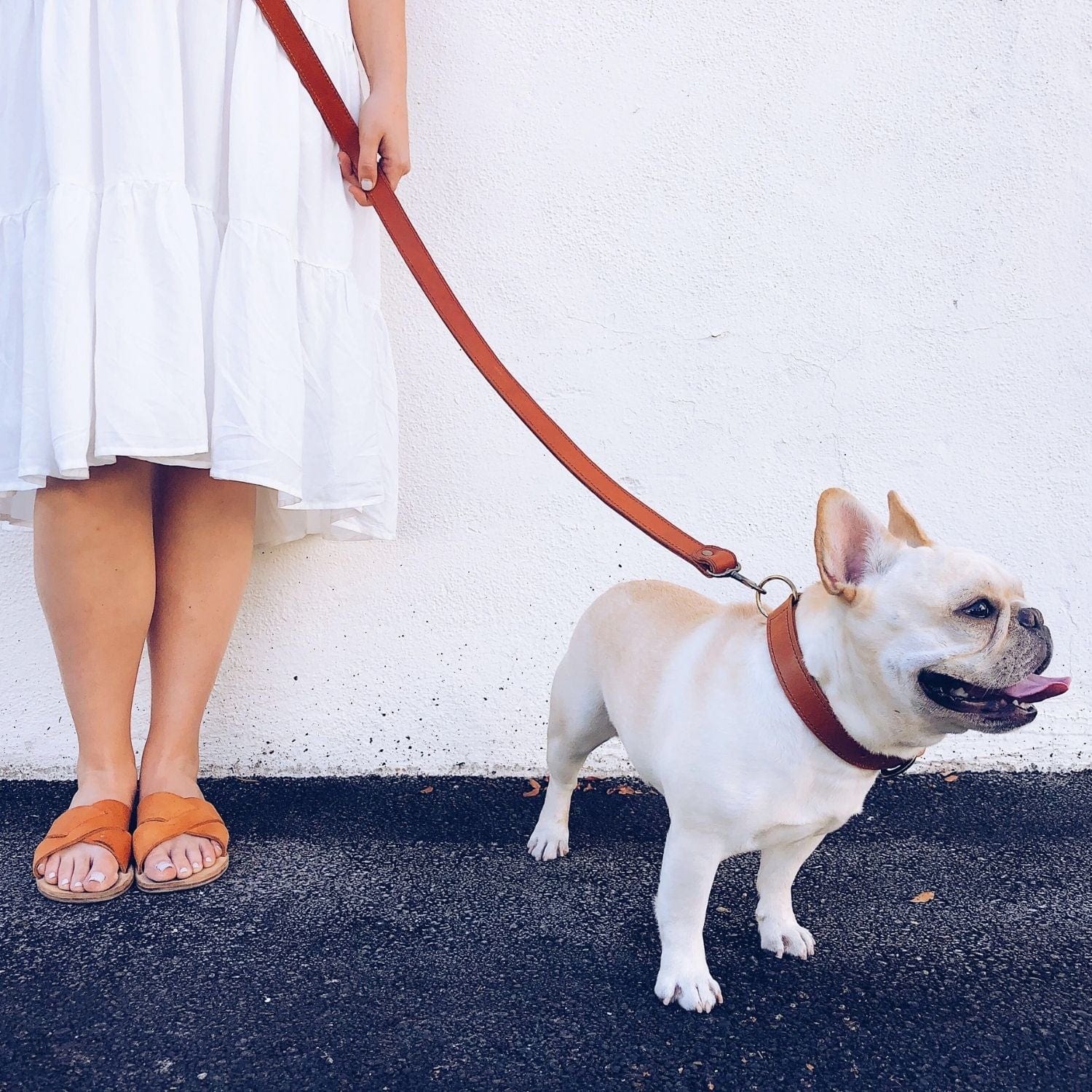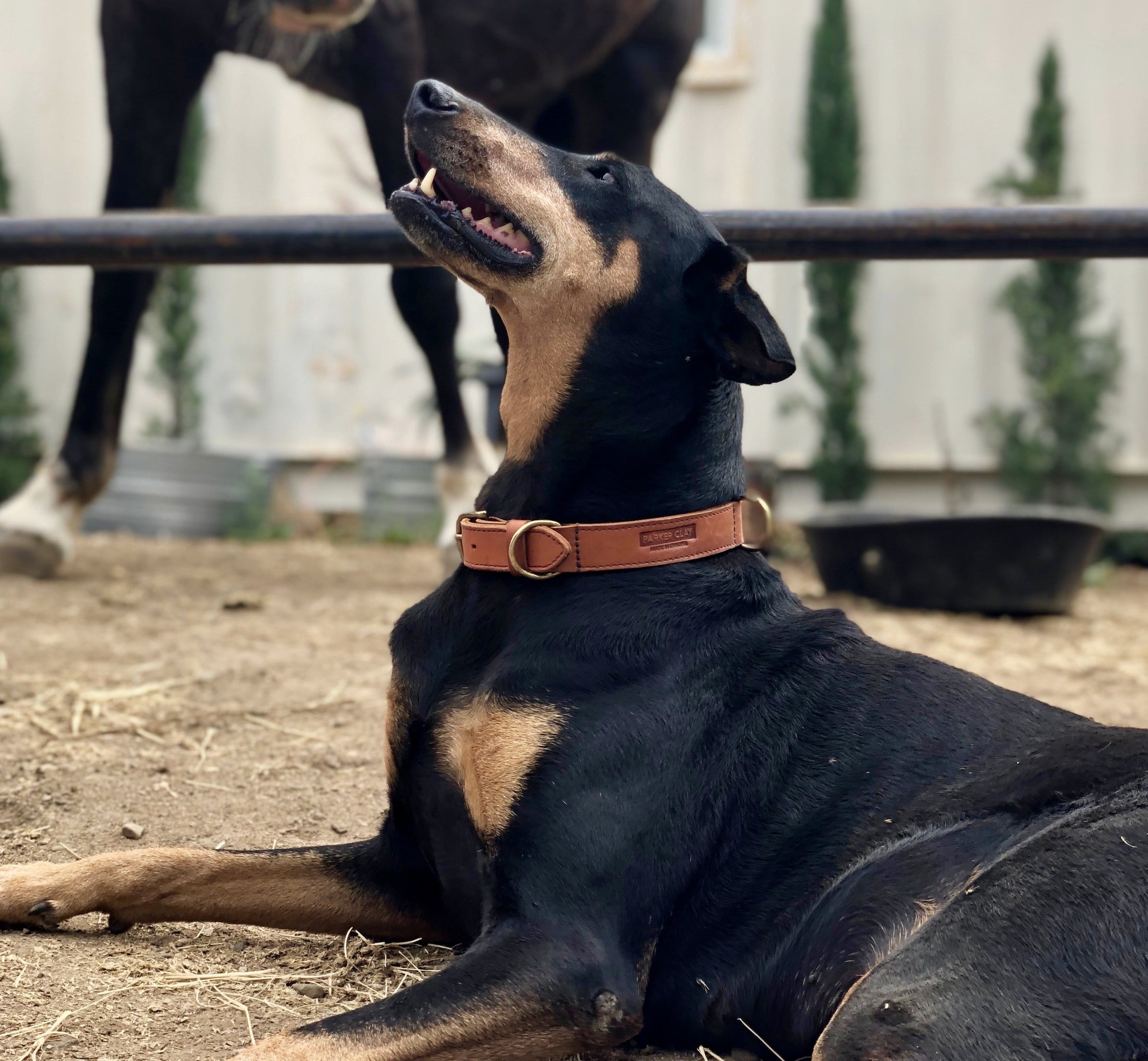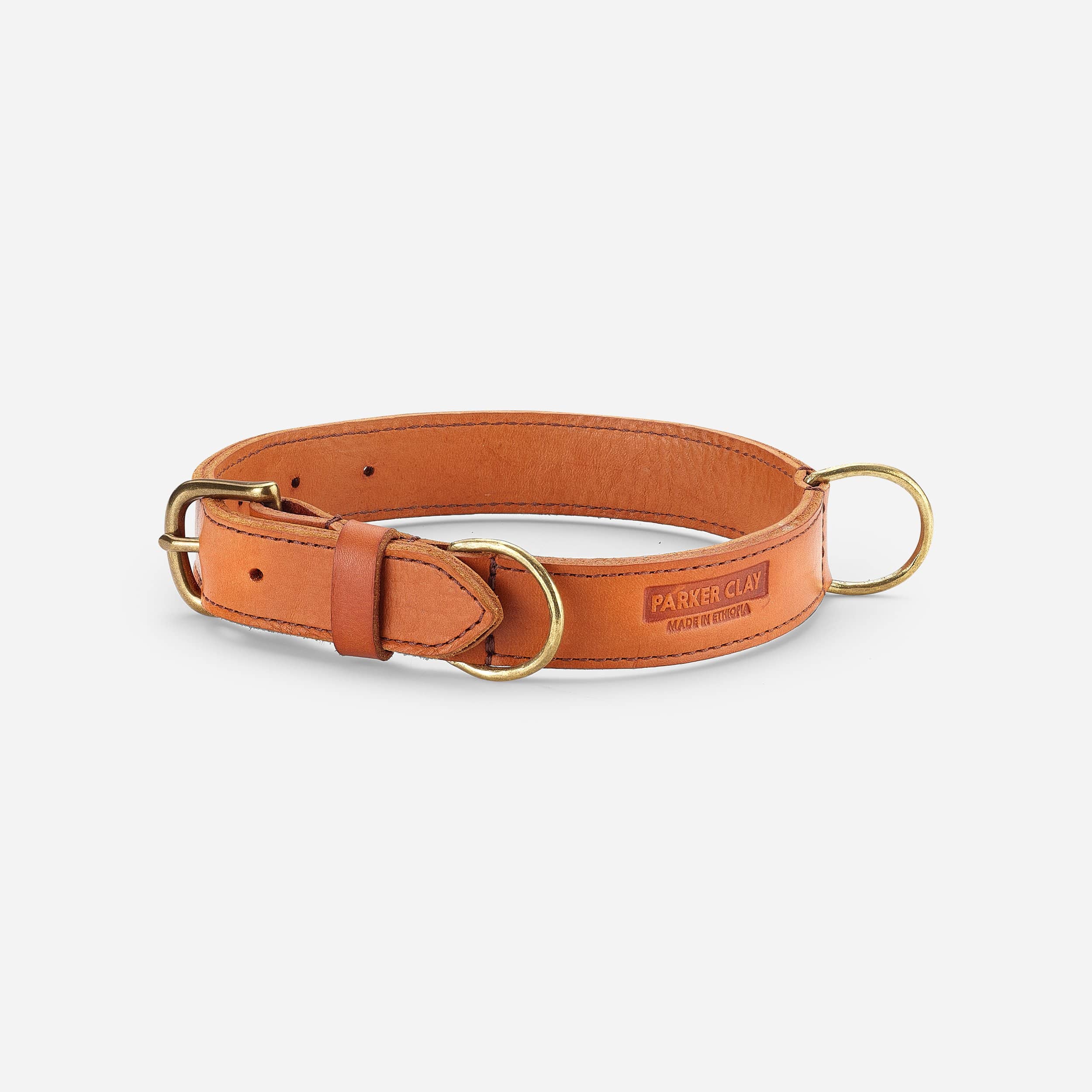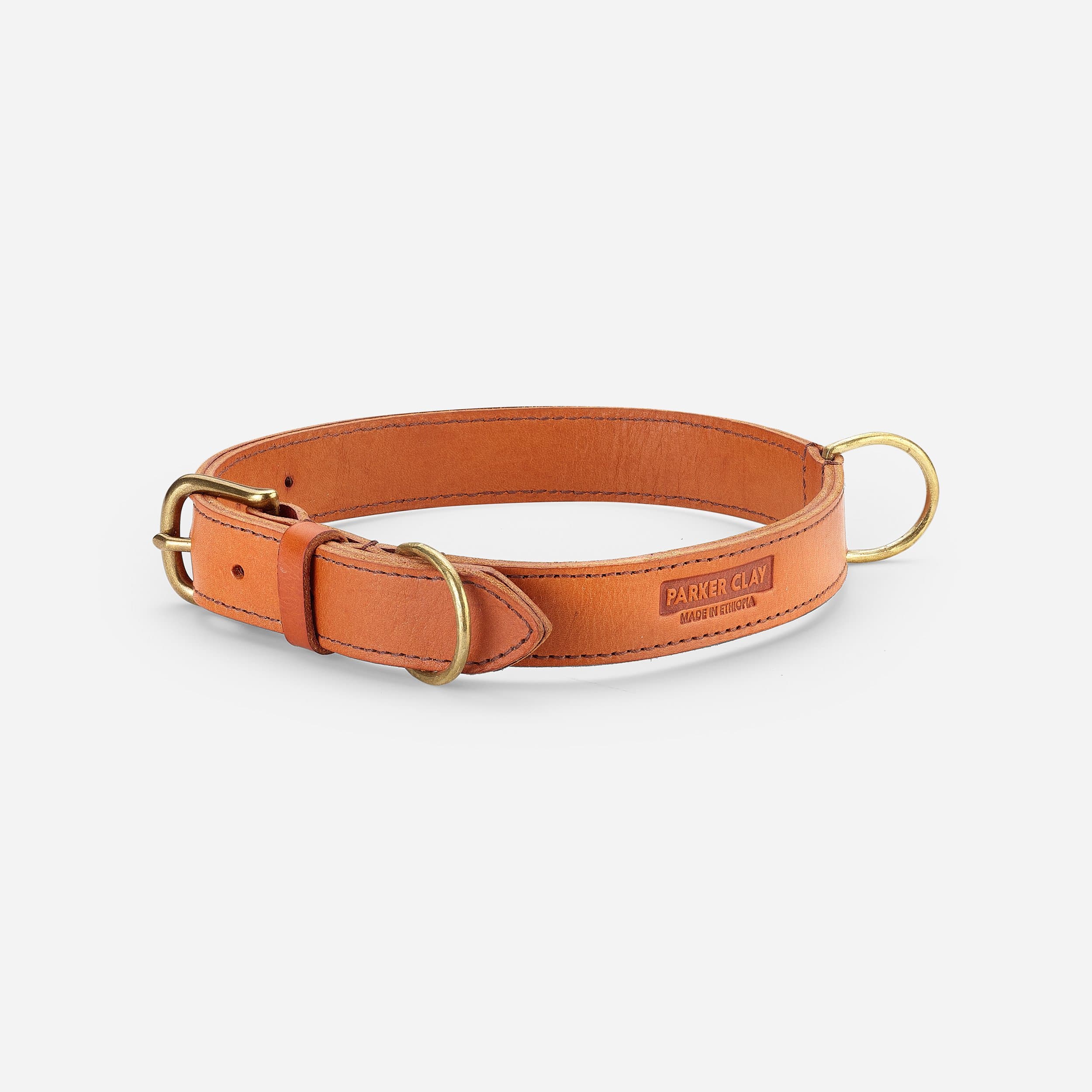 Description
Details
Dimensions
Designed and created with the same quality and durability that you have come to expect from your Parker Clay products, our Aspen Canine Collar has traveled thousands of miles to get to you. Featuring our hand selected premium Ethiopian veg tanned leather in our popular rust brown color. Our hope is that it will find its way into your everyday life with your dog and possibly travel a few thousand more.
• Crafted from premium vegetable-tanned Ethiopian full-grain leather.
• Please note that since leather is a natural material, each product can have slight color, texture, and grain variations
• Brass Hardware
• Features two D-rings for dog tag and leash.
• .75 - 1" Wide
• Small: 10-15"
• Medium: 14-19"
• Large: 17-22"