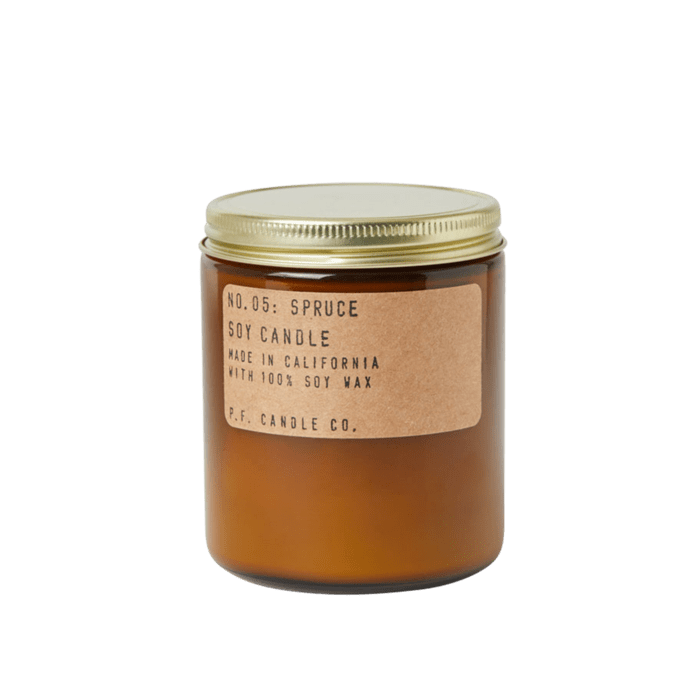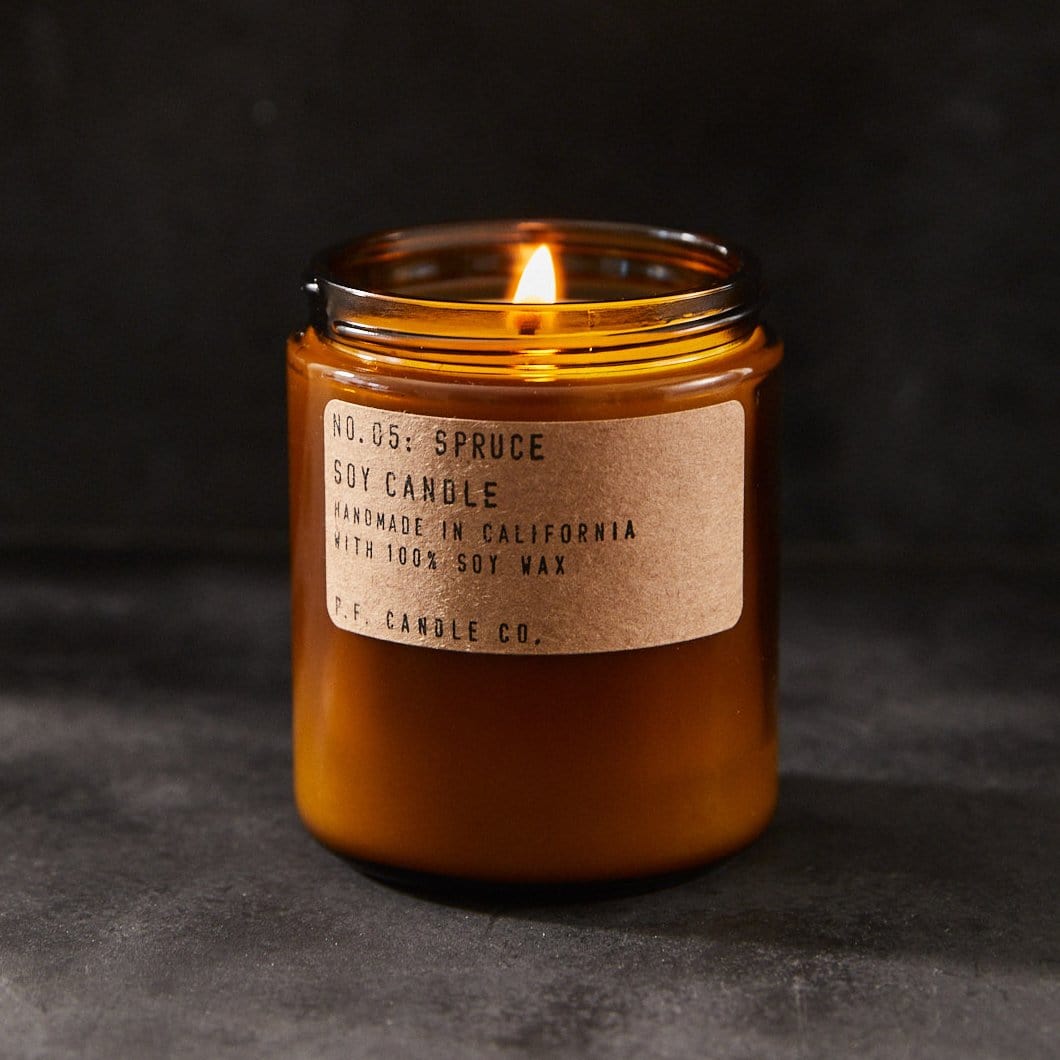 Description
Details
Dimensions
Dense forest floor, sunshine and snow, taking home a tree from the corner tree lot. Notes of snow powder, blue spruce, cedarwood, and citrus.
• Meant for dressers, nightstands, and basically everywhere.
• Ingredients: 100% natural soy wax, phthalate-free premium fragrance oil, cotton wick
• 40-50 hour burn time.
• 7.2 oz
• 2.9" in diameter and 3.5" in height.