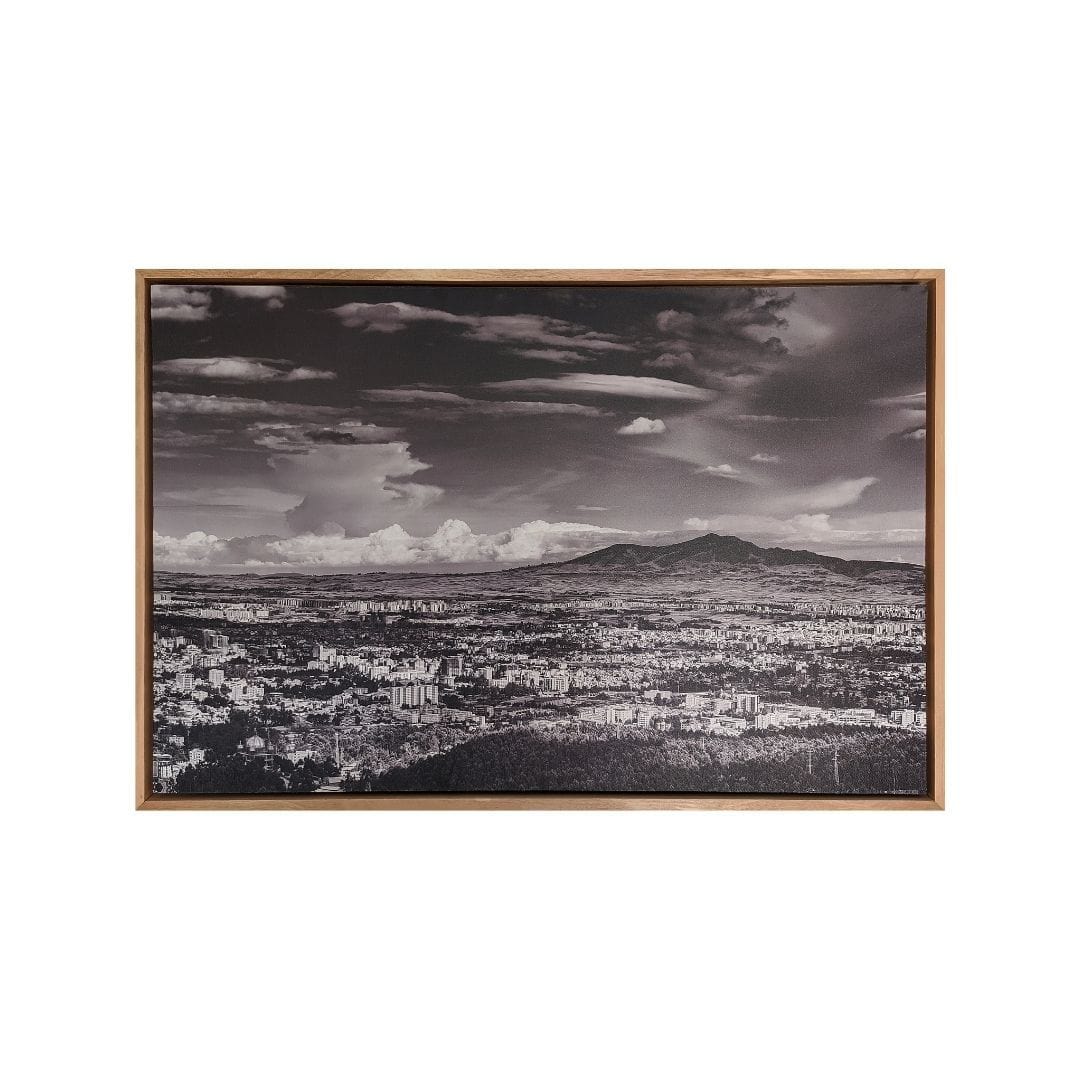 Timeless Addis Ababa
$103.60
Regular price
$148
Retail
Subscription • Save
Description
Details
Dimensions
Artist Bio: Diego

Diego Donzelli is an NGO worker, mountaineer, and amateur photographer. His passion for telling visual stories grew in the years spent away from his home country of Italy. Meeting people, growing closer, and fading away created a desire to capture moments forever, frozen in an instant of light.

Many of his photographs are related to his NGO work and are the result of many long months spent getting close to his subjects. "Gazes, smiles, and tears – all part of life, but these feelings can be discovered in others only when you are truly close to them. Every picture tells a story, but many pictures tell a life.
The view of Addis Ababa from Yeka Mountains, north of the Ethiopian capital city, shot on the 25th of April, 2020. The clouds behind the widely extended skyline capture the sense of vastness that one experiences when admiring the city from above. Monochrome black and white adds a taste of timelessness to the picture, creating an illusion of permanence.
Timeless Addis Ababa
$103.60
Regular price
$148